Farmingdale Computer Repair
" Get Nothing but the very best IT Solutions and Services for Your Business in Farmingdale through Noel Network & PC Services, Inc."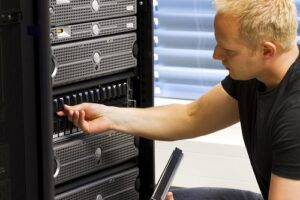 There are many IT solutions, support, and service providers in Farmindale, but none of them are a match for the experience, expertise, and the standards set by Noel Network & PC Services, Inc. over the past two decades. We have been the highest rated IT solutions and network support provider in Farmingdale, and have helped numerous businesses with our network solutions and services. The best part about our services is that they are delivered at affordable rates with 100% satisfaction guaranteed.
We are dedicated and committed towards helping our clients in Farmingdale enhance their business operations through our state-of-the-art IT solutions and consistent computer repair services. We are extremely passionate about the work that we do and have a team of certified, experienced, and skilled IT technicians who can handle any IT problem. We believe in providing exceptional quality to our clients, which is why we never let our standards drop.
Exemplary IT solutions delivered
The main reason why Noel Network & PC Services, Inc is rightly lauded as the best in the industry is our passion for what we do. This has allowed us to maintain our standards extremely high and deliver consistent, dependable, and high quality IT services and solutions to all businesses in Farmingdale. We are known for helping our clients succeed through our exemplary IT solutions, and here are some of the ones that you can enjoy by hiring us:
Cabling
Complete Data and Power Redundant Solutions
IT Consultant and VoIP Technology Setup
IT Solutions
Local and Wide Area Networking Integration
Mobile Devices Integration
Multi-Office Connectivity
Network and Computer Troubleshooting
Removal Of Viruses, Spyware, and Malicious Files
Server and Workstation Recommendations
And a lot more!
We are dedicated towards ensuring that our clients always get exceptional quality network solutions and computer repair services. That is why Noel Networks & PC Services, Inc is head and shoulders above any other IT related services in Farmingdale. So what are you waiting for? Get in touch with us for computer repair or network solution services today, and take your business to the top tomorrow.